Keith Eppinger
UFC Fight Night: Vegas 26 Picks
After many fight cancellations and mishaps, UFC Fight Night: Rodriguez vs Waterson is finally upon us. Lets stack some bread.
Despite the cancellation of Dillashaw vs Sandhagen due to injury, Rothwell vs Lins due to illness, and Cerrone vs Sanchez due to Diego Sanchez going off the rails, we've got ourselves a pretty good fight card for the night. The boys over at the UFC office know how to throw things together last minute and still give us a good show. If you've been tailing me since UFC 260, you're 13-8. Not a spectacular record, so maybe you wanna read this to fade my picks. If you still have faith and choose to tail, thank you. Whatever you decide, do it responsibly. Lets stack some bread.


Kyle Daukaus (-130) vs Phllip Hawes (+110)
The Daukaus brothers are doing a great job in the UFC so far. Kyle Daukaus is a great all around fighter with a three inch height advantage over Hawes. He's a much better grappler than Hawes as well, and I think this is a fight he'll dominate on the ground and up against the cage. Hawes has been struggling in the grappling realm lately. I'm not sure if he'll get a finish here but if he does out grapple Hawes for three rounds, get in some punches in the clinch for striking numbers then Daukaus will win on the cards regardless. With that being said I'm taking Daukaus to win.
Angela Hill (+160) vs Amanda Ribas (-185)


I really like Angela hill in this fight. Her record really doesn't indicate how good of a fighter she is. She's come out really strong in her last few fights and is currently on a two fight win streak. Those wins were via decision against Ashley Yoder and Michelle Waterson, both solid fighters. She also took a last minute fight against Luma Lookboonme and won, and Lookboonme is on a streak herself. Hill's gotten way better at defending takedowns recently and continues building on her striking prowess. She dodges a lot of strikes and comes back with slick counters. Amanda Ribas is also coming off a KO loss to Marina Rodriguez and did not look good in that fight. I'm taking Hill.
Gregor Gillespie (-160) vs Carlos Diego Ferreira (+140)
Gregor Gillespie is an extremely good grappler. He puts himself in excellent positions to takedown his opponent quickly and often, tiring them. In his last few fights, he's maintained control of his opponents seatbelts and when they get up he's immediately brought them to the ground again. I can see him doing this again Saturday. He's also a good striker and can hold his own on his feet. One of the biggest benefits to being a takedown specialist with solid striking is that you have options to attack with. In these situations, fighters in Gillespie's shoes can control the dance in the octagon. I can see him faking a takedown and hitting Carlos with a strong overhand, setting the tone from there and keeping Carlos on the defensive. Gregor Gillespie to win.
Geoff Neal (-190) vs Neil Magny (+165)
Geoff Neal has a 4 inch height disadvantage and a 5 inch reach disadvantage against Neil Magny. This is the only disadvantage I think he has in this fight. Neil Magny looked terrible in his last fight against Michael Chiesa, whereas Geoff Neal went five rounds with Stephen "Wonderboy" Thompson. Wonderboy is an incredible striker and has put a lot of dudes to sleep, and surviving a whole 25 minutes with him is no easy task. Geoff Neal is another guy who has options in the octagon and is extremely technically sound. Magny gets tired, can provenly be out grappled, and doesn't show any above average striking ability. I'm going with Geoff to win the battle of Neal vs Neil.
Donald Cerrone (-200) vs Alex Morono (+180)
Many vocal fans say that Donald "Cowboy" Cerrone is washed up. Cowboy's still much better than he's given credit for, even in these late stages of his career. He's lost four of his last five fights, but they've been to some great fighters, including Conor McGregor, Tony Ferguson, and Justin Gaethje. Cowboy could be cut if he loses another one and recognizes that he is literally fighting for his career this weekend. He's been training for weeks for this bout, originally scheduled against Diego Sanchez, but when the UFC severed ties with Sanchez they swapped him in for Alex Morono. It's safe to assume that, after signing on days before the fight, Morono is not prepared for this like Cowboy is. Also, Morono is relatively new to the UFC and doesn't have much experience in long lasting fights. He lost his last three round bout by decision to Anthony Pettis. Cowboy is a tested vet with a gas tank for days, and unless Morono knocks him out early, Cowboy wins this one. I'm willing to take that chance on Donald Cerrone.
Marina Rodriguez (-210) vs Michelle Waterson (+180)
Marina Rodriguez has a terrible gas tank. She's gotten tired in three round fights. The second round is usually when she starts to really look exhausted. Michelle Waterson has been in some long fights and performs well later in fights. Michelle is also great at controlling distance against strikers that are similar to Rodriguez, sometimes even keeping herself far out of range at times. I don't feel terribly confident about it, and this event may be a five round snooze fest, but I'll be taking the "Karate Hottie" Michelle Waterson to win.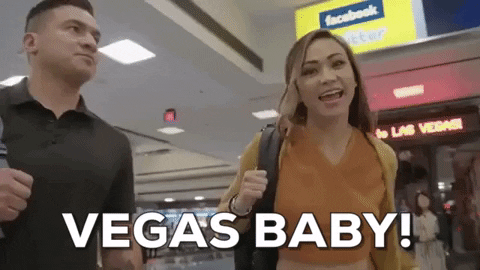 My Parlay:
Daukaus (-130)
Gillespie (-160)
Neal (-190)
Cerrone (-200)
This comes out to +558.


Hopefully tomorrow we stack some bread!
Tail me or fade me, the choice is yours.
Whatever you do, do it responsibly.
For further analysis, check out Sammy's blog.